Solutions for Summer Skin Problems
Summertime might be tons of fun, but it can wreak havoc on your skin. Extra heat and humidity can trap dirt and bacteria in the skin, causing acne and oiliness. Sunburns can be painful, and lead to skin cancer and premature aging. Makeup smears and sweats away. But you can relax, enjoy summer, and look great with a few simple tips. Here are my favorites.
Prevent acne
Acne is one of my biggest problems in the summer. My skin is prone to being oily, and summer just makes it worse, clogging my pores and creating the right climate for bacteria to thrive and produce pimples. Yuck! I fight back with cleanser, toner, moisturizer, and body wash that all contain salicylic acid. It helps reduce current breakouts and prevent future breakouts from occurring. Acne gel is great for spot treating, and the Zeno acne fighter reduces painful pimples.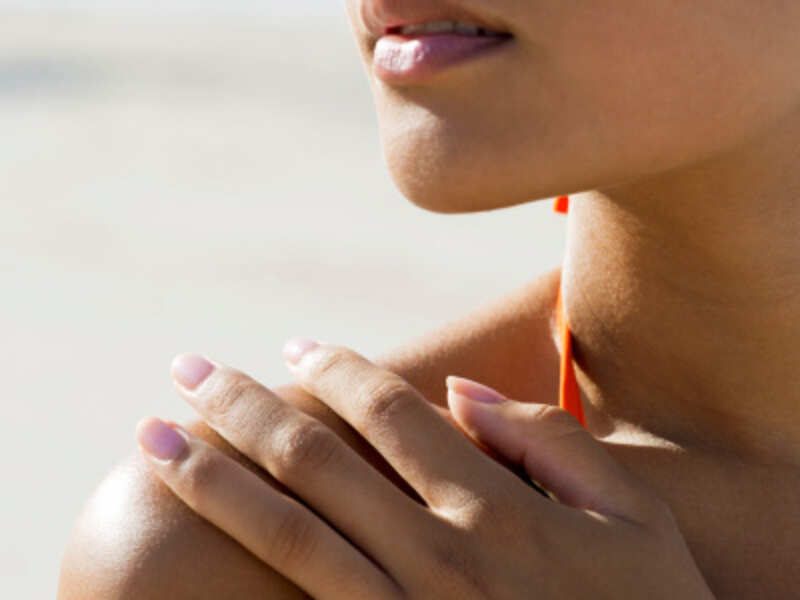 Avoid oiliness
Most importantly, don't touch your face! This just deposits oil and grime from your fingers to your face, causing more oiliness and more breakouts. Use a mattifying primer to help prevent oil, but remember that it looks out of place to have completely matte skin in the summer. A slight dewy look is preferable and much more natural. If your oil does get out of control, blot it gently with blotting paper or even a clean paper napkin.
Prevent sunburn
Sunburn is one of the most painful parts of summer. We all know to wear sunscreen, but make sure you use the right one for you and reapply often. Avoid the strong rays of the midday sun, and wear lightweight long sleeves and a big hat whenever possible.
Avoid wrinkles, freckles, and sun spots
Tanning, as well as sunburn, can cause premature wrinkles, lots of freckles, and sun or liver spots. Over time, skin take on a hardened, leathery and blotchy appearance. On your delicate facial skin, make sure you use a sunblock that was made just for your skin. Avoid tanning if at all possible. Try a night serum with Vitamin C, as well as collagen producing agents to reduce any damage from the sun.
Prevent makeup meltdown
The heat, sweat, and humidity tend to make makeup run and slide off your face. Go easy on the cream based products, and keep your makeup application light. Use moisturizer sparingly, and allow it to sink in completely before applying makeup. Don't over powder your face, or your face will look muddy, not matte.
Avoid looking smeary and faded
Instead of making a mess of your foundation, apply a tinted moisturizer instead. Use waterproof eyeliner and mascara to prevent smudges under your eyes.
In the summer months, remember that less is more when it comes to makeup. Protect your skin from the damaging rays of the sun, and stay hydrated so you look and feel great.